What Causes Gluten Allergies?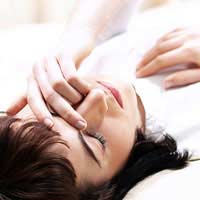 Gluten intolerance is an allergy whereby sufferers cannot digest or break down gluten products sufficiently. Because of this the sufferer can experience some very unpleasant symptoms and side effects. These can include stomach cramps, bloating, weight loss and nausea. The only way the sufferer can avoid these symptoms is to cut out gluten from his or her diet. Unfortunately there is no cure for gluten allergies other than avoiding gluten.
What Causes Allergies?
It is not often known what causes any type of allergy, including gluten allergies. Gluten intolerance is hereditary and so if you or a family member develops it, it is likely that someone else in the family has a gluten intolerance or a similar allergy. Plenty of studies are being done to understand the causes of such allergies but nothing conclusive has been proven.
Gluten allergies do not affect one certain person. There is no specific age group or body type that is more likely to be affected than others. Overweight people are at no more or less risk of having the allergy than those of average weight or those underweight. People who take regular exercise do not give themselves less chance of having the illness (although they do give themselves better health over all so exercise is always a good thing!). One thing that is thought is that if anyone in the family has any sort of allergy the chances of another family member have an allergy of any kind is higher.
To detect a gluten allergy, physicians carry out tests to check for elevated levels of auto-antibodies in the blood. The body produces these when it detects a gluten allergen, among others. If the results of the test indicate a gluten allergy, a biopsy of the intestine will be carried out to see what damage has been caused to the intestines and to detect celiac disease.
A gluten allergy is a hereditary disorder and so people can be born with it. Sufferers can still develop it as a child allergy or it can even be developed as a late onset allergy. However, a gluten allergy can appear at any time of life but some research shows occurrence does not change much between childhood and adulthood and so gluten intolerance is likely to have been developed at birth, as a child or when a person is growing up. However, there have been reports that those who have had a child allergy will then see it fade and return as in their 30s or 40s.
Gluten intolerance can also be brought on through stress, infection, surgery and childbirth. To be sure to avoid a reaction, those suffering with the allergy or believe they have symptoms of the adult allergy should consult a physician or dietitian who specializes in allergies such as these.
Until the cause is found, the only way for someone to deal with a gluten allergy is to stick to a gluten-free diet. This may sound quite complicated and time consuming but for those with a gluten allergy, checking for gluten becomes second nature and soon they become familiar with foods that are safe and can recognise which ones should be avoided. Always speak to a doctor if you have concerns.
You might also like...