Can an Untreated Gluten Allergy Cause Lasting Damage?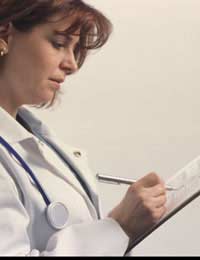 Gluten allergies can have a variety of side effects and the symptoms of such allergies very much differ from person to person. Indeed some people have symptoms so minor they barely notice them. Unfortunately though for others the symptoms are much more severe and can have extremely damaging effects.
Symptoms associated with gluten allergies include headaches, fatigue and bowel trouble. Thankfully, if the sufferer cuts gluten out of his or her diet they will see these symptoms ease up and in most cases disappear quite quickly. However there are some side effects of gluten allergy that are longer lasting, especially if the sufferer has been consuming gluten over a long period of time with the disease undetected.
Stunted Growth
One major effect of gluten allergies which leaves lasting damage is stunted growth. Children with the allergy could suffer from stunted growth and find they don't grow and develop at the same rate as their peers. If the disease is detected early and gluten is removed from the diet at an early stage the child may go on to grow and develop normally. But if it is not then the child will become an adult while still suffering from development problems.
Depression
Depression is another long-term symptom of a gluten allergy. People with a severe allergy may suffer from many depressive qualities including mood swings, tiredness and sadness. While in most cases these symptoms will ease once gluten is removed from the diet in some cases the depression has developed to far. It becomes a vicious circle and the sufferer gets angry at themselves for being depressed, this leads to further depressive feeling and so on. Unfortunately in some cases the depression can continue even once the gluten has been removed from the diet. If this is the case the sufferer should speak to their doctor about receiving counselling.
Bowel Cancer
An extremely serious long-term effect of gluten allergies is the risk of bowel cancer. Sufferers who have consumed gluten for a long time without ever knowing they had a gluten allergy could be more at risk to bowel cancer than non-sufferers. However it is important to remember that this is rare, it does not happen to every allergy sufferer. If the sufferer does have bowel cancer he or she will be treated accordingly and could make a full recovery.
Miscarriage
Sadly gluten allergies can have a prolonged effect when it comes to child birth too. Some women may find they are more at risk of miscarrying as a result of their gluten allergy. They may be unable to carry the baby full-term. Once again though this is not something that affects all gluten-allergy sufferers and worrying unnecessarily is not healthy. Consult your doctor if you have concerns.
Infertility is also a side effect some gluten-allergy sufferers have experienced. Again though, worrying about this is not good for you. The chances are very low. If you cut all gluten out of your diet and have a healthy lifestyle you should be able to avoid these side-effects.
You might also like...