Does Gluten Intolerance Ever Go Away on its Own?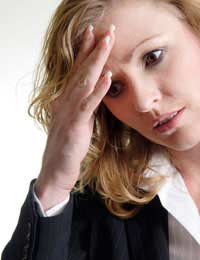 Gluten intolerance is a malabsorption disease which also goes by other names such as celiac sprue and gluten enteropathy. A gluten intolerance is when it is difficult for the body to get the required nutrients from foods. The body does not produce a digestive enzyme called intestinal glutaminase that is essential for digesting gluten products. If left undiagnosed, sufferers can develop celiac disease.
Allergy testing, to determine if you have evidence of subclinical sensitivity or full-scale gluten intolerance, can be done by your doctor. Home allergy testing kits can also be used to discover a gluten-intolerance. They are considered to be accurate and can be ordered on-line although your doctor will be able to talk you through what is to be done after the test.
How Can I Avoid Gluten Allergic Reactions?
Whilst research is still being carried out, at present the only way to avoid an allergic reaction is to stick to a gluten-free diet. This may sound quite complicated and time consuming but for those with a gluten allergy, checking for gluten becomes second nature and soon they become familiar with foods that are safe and can recognize which ones should be avoided.
So that they can be sure that they will not have a reaction, those suffering with the allergy should consult a physician or dietitian who specializes in allergies such as these. They will be able to help devise a gluten free diet plan. Even once a sufferer knows the type of foods that are gluten free, it is still important to read all food ingredient lists carefully to make sure that the food does not contain gluten to avoid a reaction.
Keeping an allergy free diet involves staying away from all foods that contain wheat, rye, barley, and oats. These ingredients include most grain, pasta, cereal, and many processed foods. This is why it is so important to check what is in the food being bought. A well-balanced diet can still be maintained. There are plenty of substitutes for those everyday products. Instead of wheat flour, for example, potato, rice, soy, or bean flour could be used. In larger supermarkets, health shops and specialist stores gluten-free bread, pasta, and other products can be found.
To ensure there is balance in the diet, plain meat, fish, rice, fruits, and vegetables do not contain gluten and it is encouraged that these foods form a good part of the diet.
Difficulty in maintaining an allergy free diet comes from social situations such as eating out at a restaurant or getting an allergy free lunch at school or work. It is recommended to plan your meals ahead of time and this too, will become easier.
There are other alternative gluten allergy treatments such as acupressure although they are not strictly recognized by medical staff or institutions. Research into these alternative gluten allergy treatments can be made through the internet and support groups but it is always advised to consult your doctor before carrying out any of these treatments.
If your doctor is unsupportive then you may wish to seek the opinion of a second doctor.
You might also like...
I've been following a fodmap diet for nearly 2 years and I'm under a fodmap specialist. I am now introuting foods back into my diet and although I couldn't eat gluten I've found (accidentally) that when had gluten there was NO reaction. I'm confused and still avoid gluten just in case.
Geordie
- 7-Dec-17 @ 9:07 AM