Gluten Free Cheese Bread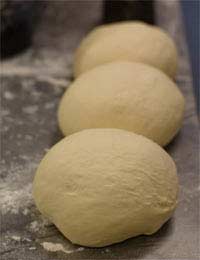 When you have a food allergy it can be hard to enjoy cooking for others and eating with friends. You can't always have the same foods and cooking something for your guests that you can't enjoy yourself can be annoying! Gluten-allergies are particularly common when it comes to food allergies and having guests over to eat can be a particular trial.
Everyone wants to be accommodating and feed their guests something tasty but it doesn't seem fair if you don't get to sample the delights yourself does it? One of the most tricky elements of cooking for other people when you have a gluten allergy is thinking up something to cook for snacks. if you have friends over for a few glasses of wine on a Friday night you're going to want to serve up some nibbles to go with the drinks. But what can you serve?
Thankfully this gluten-free cheese bread is the ideal solution. It's absolutely delicious so will be a treat for all of your friends and it is gluten-free so you don't have to miss out while you're friends tuck in. It's the perfect accompaniment to a drinks evening and cooks in less than twenty minutes so you can make it last minute if need be. It's also really easy to prepare so you don't have to spend all evening in the kitchen while you're guests entertain themselves!
Ingredients
To make this delicious cheese bread you will need:
200g of tapioca flour
one large egg
one tablespoon of cooking oil
30g of water
25g of gluten free powdered milk
100g of parmesan cheese
Method
To begin with preheat the oven to 200 degrees Celsius, gas mark 6. Next take a large bowl and add to it the tapioca flour, the powdered milk and the parmesan cheese. If you are not keen on parmesan cheese you can opt for a more mild cheese like a cheddar.
Mix together these ingredients until they are combined. Use a whisk to make sure there are no lumps in the mixture.
Now take a separate bowl and add the egg, oil and water to it. Use a whisk to mix the ingredients together and then add to the dry ingredients in the first bowl. Now combine everything together until it takes on a sticky, doughy consistency.
You can now decide whether you want to have a cheese bread loaf or smaller bites. For the perfect canapés break little bits of the dough ball off and roll into balls. Place on a baking tray and bake for about 20 minutes, until the balls are golden brown.
These cheese bread balls are simple to make and wonderfully tasty. You can make a whole batch as they can also be eaten cold so they're the perfect canapés to keep stored a couple of days before you plan on having guests over. These delicious snacks are bound to go down a treat with your friends, whether they have a gluten-allergy or not.
You might also like...