Gluten Free Crackers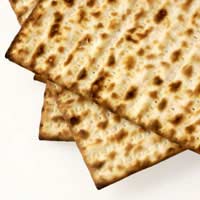 Having a gluten-allergy can cause many difficulties. Sufferers have to deal with adapting to their newly diagnosed intolerance. Changing your diet and your lifestyle can be a shock to the system. Having to deal with your intolerance and the changes it brings can be hard to take. Then there are the symptoms of the intolerance. Just the slightest taste of gluten can cause unpleasant symptoms ranging from mild discomfort to quite serious illness. But there are also some small problems that arise too that are often overlooked. Simple things suddenly become more complicated – things like having a snack for example.
Before your intolerance was discovered you probably didn't give having snacks a second thought. If you wanted something you'd get it, it was that simple. Yes you may have felt ill afterwards but at the time you didn't associate that with whatever snack you were eating. Now all of a sudden you have to think carefully before you eat anything. It can be daunting.
For this reason it's much easier, and safer, to make your own snacks. These crackers are the perfect savoury snack. You can make a batch and take some to work to eat during the day and store in your cupboard in an airtight container so you can reach for one when you're feeling peckish – safe in the knowledge you won't have a nasty reaction!
Gluten Free Crackers
To make these crackers you will need:
200g of fine almond meal
One teaspoon of garlic granules
One teaspoon of baking soda
Two teaspoons of dried Italian Herbs
One teaspoon of sea salt
One teaspoon of sugar
100g of grated parmesan
Two tablespoons of olive oil
Four tablespoons of water
One egg white, beaten.
Method
To begin with turn the oven on at 180 degrees C, gas mark 4 . Now take a large bowl and empty into it the almond mean, garlic granules, baking soda, dried herbs, seas salt, sugar, parmesan, olive oil, water and beaten egg white. Using a wooden spoon stir the mixture until it combines to form a sticky dough.
Next line a baking tray with baking paper. Rub a little olive oil between your hands and place the dough mix onto the paper. Using your hands flatten the dough across the baking paper so it is in one thin layer as opposed to a ball.
Now place the tray in the preheated oven and bake for about 15 minutes. When cooking time is up take the tray out of the over and leave the dough to cool. Once cool enough to handle break the dough up into small pieces.
Once completely cool store the crackers in sealed box. When you fancy a few you can either eat them exactly as they are or you can bake a few at a time again. Doing this will give the crackers a really crispy texture. You can then take the 'new' crispy crackers with you when you go to work or on a long drive. Both ways are delicious and perfectly gluten-free!
You might also like...