Are There Gluten Free Substitutes?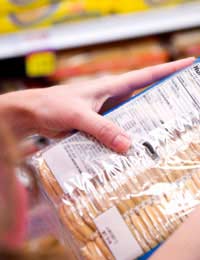 Gluten allergies not only make sufferers experience unpleasant side effects and symptoms. They can also have a serious effect on a person's lifestyle. Gluten allergy sufferers must give up all gluten products. Because of this they have to be careful when eating at restaurants or friends houses and even when just going for a drink.
Unfortunately there is no cure for gluten allergies. Sufferers can take medication to ease the symptoms and the effects of the gluten allergy but they cannot cure the allergy. For example sufferers can take pain killers to ease the stomach cramps they experience after eating gluten. Or they can take bowel medicine to alleviate the discomfort the allergy can cause when going to the toilet.
However the allergy symptoms will return each and every time the sufferer consumes gluten. Because of this the only way the sufferer can be sure the symptoms will not return is to cut out gluten from their diet completely. Some sufferers are able to consume a little gluten and not experience the effects but for most gluten must be completely avoided.
Dietary Changes
People diagnosed with gluten allergies have to make some serious changes to their diet. Gluten is found in many products, including many that you would not expect. Bread and cereals for example are obvious things to cut out of the diet but condiments like soy sauce and mustard also contain gluten. Sufferers also have to be careful when it comes to alcohol. Beers and whiskeys contain gluten so should be avoided.
Many supermarkets now stock gluten free products such as gluten free bread, gluten free flour and various other gluten free foods.
Eating Out at Restaurants
When eating out at restaurants gluten allergy sufferers need to be particularly careful. Menus at restaurants do not necessarily tell you whether the meal contains gluten products. It could be that the sufferers east something without knowing there is a gluten product in it and therefore becomes ill. If you are a gluten allergy sufferer and you are eating out at a restaurant make sure you speak to the waiter or waitress to enquire about the gluten content in the meals. He or she will be able to find out from the chef whether there are gluten traces in the meal you want to order.
While you may have to make changes to your lifestyle, what you drink where you eat etc. you should be able to enjoy some freedom in your kitchen. That is because many stores now stock gluten free alternatives. These products are similar to vegetarian products such as tofu or meat free burgers. They are substitutes for the products which would normally contain gluten and many taste very similar. The gluten free substitutes will normally be found in major shops rather than small local shops.
Having a gluten allergy will mean you have to make some changes but it does not mean you have to give up all the foods you like. As gluten allergies gain more exposure and become more well known more and more companies are producing gluten free alternatives and more and more shops are stocking them. The important thing is to read the label on everything you buy to make sure you know for sure what you are buying.
You might also like...