Am I More Likely to be Intolerant to Other Foods?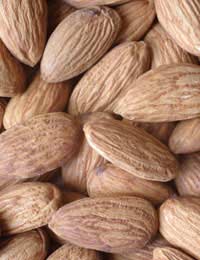 A gluten allergy is a disease like any other except the symptoms will only show up when you eat gluten. Unlike other illnesses like a cold for example or the flu where you can do little to get rid of the sickness with a gluten allergy you can control the symptoms simply by not eating gluten. However, unlike a cold or the flu, unfortunately gluten allergies never go away on their own.
Similarly to other illnesses though having a gluten allergy does not mean you will have other allergies. Just as having a cold does not mean you will have measles and if you have a cough it does not mean you will have stomach ache having a gluten allergy does not mean you are allergic to other foods.
A gluten allergy is a malabsorption illness. The sufferer is not able to break down gluten and if s(he) should eat it then s(he) will experience the symptoms associated with gluten intolerance. These can include stomach pains, cramps, bowel discomfort, diarrhoea, constipation, headache, weight loss and learning difficulties.
Other Foods
If you are allergic to gluten you are not necessarily allergic to other foods. You will not, for example, necessarily be allergic to nuts or to dairy. However, like with other illnesses you may be more susceptible to other illnesses (not allergies). Gluten allergy sufferers may be more at risk of having bowel cancer than non-sufferers. Depression too is something gluten allergy sufferers are at risk of. This is similar to how people who have cancer and therefore low defences can pick up various other illnesses.
Family Ties
However if someone in your family has an allergy to any other food you may be more likely to have an allergy yourself. This is the result of various research studies although it is not widely accepted. What the studies say is if someone in your family is, for instance, allergic to nuts then another person in the family could be more likely to be allergic to dairy. Another in the family could be allergic to wheat for example and perhaps another may be allergic gluten. This is not necessarily the case but the studies say it could be more likely.
Therefore if you are experiencing some symptoms that could be associated with a gluten allergy and other members of your family have allergies to food products then you should visit your doctor and request a gluten allergy test. The sooner the allergy is detected the better.
If you are diagnosed with a gluten allergy then you should cut all gluten products from your diet. As long as you continue eating gluten products you will continue to experience the unpleasant symptoms. There are gluten substitutes available on the market though so you should not have to change your diet too much. If you shop in big supermarkets you should be able to find good gluten substitutes. That way you will still be able to enjoy your favourite foods. Always check the labels of the foods you buy to make sure they contain no gluten traces.
You might also like...