Will having a Gluten Allergy Affect my Diet Considerably?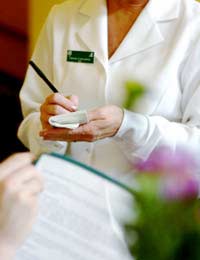 Gluten allergies are a life changing illness. Gluten allergy sufferers must give up all gluten products in order to rid themselves of the uncomfortable and unpleasant symptoms that are associated with the illness. Unfortunately there are no cures for the illness and so for as long as the sufferer continues to consume gluten based products he or she will experience symptoms. Changes to the diet also means some changes to the sufferers lifestyle.
Eating Out
On of the biggest changes to lifestyle that sufferers have to adjust to concerns eating out. In restaurants menus nowadays tend to say when something contains nuts. Nut allergies affect a huge number of people and can have some drastic consequences, often life-threatening. Because of this most restaurants take the cautionary step of informing diners when nut traces are present in meals. However it is still best to ask the waiter to make sure.
With gluten allergies though restaurants will not necessarily label their meals to inform diners whether the meal contains gluten. Gluten can be found in products you would not expect such as condiments and snacks. While the menu will probably not tell you whether a meal contains gluten the waiter or waitress will be able to do so. You should speak with the waiter or waitress and he or she will be able to speak to the chef in the restaurant to find out whether the meal is safe for you to eat. Make sure you always ask, do not take a chance or the symptoms will return.
Drinking
It is not just food that you have to be careful with if you are a gluten allergy sufferer. A simple trip to the pub can also be affected. Beers and whiskeys contain gluten and therefore you should avoid drinking these. There are some gluten free beers on the market so if it is your favourite tipple you can opt for those but most pubs do not stock these so always ask the barman to make sure and if you're not convinced then avoid drinking the beer and go for something else.
Cooking
When it comes to cooking you will have to make some changes. Gluten is found in many grains including wheat so things like bread and pasta must be cut out of the diet. However there are gluten free substitutes available on the market and if you seek these out then you may not have to make too many changes to their usual diet. Without these substitutes though it is still possible to enjoy delicious foods. It's just a matter of learning new gluten free recipes and discovering new foods. Doing without gluten based products may seem like a huge deal at first but it's just a case of getting used to and adjusting to your new lifestyle.
Before you know it you'll be a whiz in the kitchen when it comes to cooking up fabulous gluten free meals. Just remember, when you are doing your shopping you should always check the labels of the products you by to make sure they do not contain gluten. All products should be labelled correctly but if you are still unsure then you should call the manufacturer to check.
You might also like...
thank you for the information on this site it has been very useful however i am new to gluten free and am now having what i can only describe as sudden attacks of weekness like ive not eaten for a while, is this something that will go one im used to being gluten free ? or do i neede to replace or add something to my diet to compensate?
gaz
- 4-Mar-14 @ 12:58 PM