What are the Severe Symptoms of Gluten Intolerance?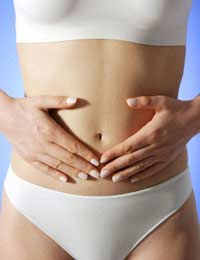 Gluten allergies are not uncommon. In fact some figures show one in every one hundred and ten adults have the disease. Also known as celiac or coeliac disease a gluten allergy is a food allergy. Sufferers will experience side affects after consuming gluten. Gluten is an ingredient found in wheat, rye and barley and to some extent oats. Sufferers can experience many symptoms and these can vary in their severity. Indeed some gluten allergies are not very severe at all. But for those with severe gluten allergies the effects can be at best cause extreme discomfort and at worst be life threatening.
One symptom of severe gluten allergies is osteoporosis. This is a disease that affects the strength of the bones. A gluten allergy can cause this if it is not detected early and corrected, i.e. if the sufferer continues consuming gluten.
Depression is also a symptom of gluten allergies. If you have an intolerance to the substance but consume it you will maybe find yourself feeling lethargic, low and sluggish. These 'depressive' symptoms may not automatically lead you to suspect a gluten allergy but it is certainly a sever symptom so if you are experiencing this together with any of the other symptoms you should consult your doctor and ask for a gluten allergy test.
If you are suffering from symptoms of depression such as low moods, lack of energy, no enthusiasm for life and periods of tearfulness but you are not suffering from any of the other symptoms of a gluten allergy then you should think about consulting your doctor for help and/or medication with depression.
Irritable bowel syndrome is also a symptom of severe gluten allergies. This can lead to pain and discomfort and difficult in passing stools. It can be a big problem for sufferers.
In severe cases gluten allergies can increase the risk of tumours in the sufferers bowel. If this is the case the sufferer would have to receive chemotherapy in order to treat the tumours.
This is in very severe cases though and if the allergy is detected early there is much less chance of this happening.
What If I Am Diagnosed With An Allergy?
If you are diagnosed with a gluten allergy try not to panic too much. While some people are affected by these severe symptoms many sufferers experience much more minor symptoms that do not interfere with their day to day life. It is important to get the allergy detected early though so you do not consume gluten for a long period of time before discovering what you need to cut out of your diet.
Because of the severity of the symptoms it is important to make sure you are well educated about your allergy and you have a good knowledge of how to live a gluten free life. It is not impossible to do this. You may have to be careful for some time but it will soon come naturally to you as you learn how to live and cope with your illness.
You might also like...