Are Gluten Allergies Life Threatening?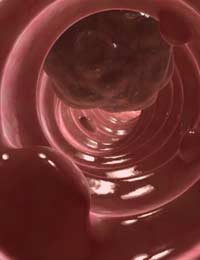 Gluten allergies reportedly affect 1 in every 110 or so adults. They are even more popular in children. The allergies themselves can have various effects. Indeed the symptoms of gluten allergies differ greatly.
Some people suffer only minor discomfort from gluten allergies. Indeed some people may have a gluten allergy but not be aware of it! For some the symptoms are mildly painful and annoying while for others they can have a detrimental affect on the sufferers health.
The major symptoms of a gluten allergy include depression, severe weight loss, anaemia and severe bowel problems. The sufferer may also suffer from nausea and headaches as well as attention disorder and, in children, stunted growth.
However as unpleasant and uncomfortable these symptoms are, none are life threatening. Unfortunately though there are some effects of gluten allergies that are life threatening. These effects are not common but they do exist and it is important to be aware of them.
Life Threatening Effects
If you have a severe gluten allergy and it is left undetected you may be at an increased risk of contracting cancer of the bowels than a person without the gluten allergy is. This is usually only the case if you consume gluten over a long period of time and you are allergic to it.
This cancer, like most other cancers, would have to be treated with chemotherapy and possibly other cancer treatments. An operation may also be necessary. Like other cancers too, unfortunately bowel cancer is life threatening.
Gluten allergies in severe cases can also have life threatening effects on unborn children. If the mother has a severe gluten allergy she could be at risk of miscarriage. The risk of the mother miscarrying the unborn baby will be higher than that of a mother who does not suffer from a gluten allergy.
These effects are very rare and only occur in severe cases. It is important not to work yourself up too much or worry unnecessarily. If you have a gluten allergy it does not automatically mean you will contract bowel cancer or you will miscarry you unborn baby.
It is important though that gluten allergies are detected as early as possible so gluten can be cut out of the diet. In some cases it may be possible to include a little gluten in your diet if it is not causing you too many problem but in severe cases it is best to cut out the product altogether. There are plenty of gluten-free products available to enable you to do this.
If you think you have a gluten allergy and you are concerned about any symptoms you may be feeling then you should go to your doctor as soon as possible and ask to be tested. If you have already been diagnosed with a gluten allergy and you are concerned about the risk of contracting cancer then you should speak to your doctor immediately. He or she should be able to organise tests to put your mind at rest if he or she believes you are at serious risk of having the disease.
You might also like...