Can Gluten Allergies Be Developed Later in Life?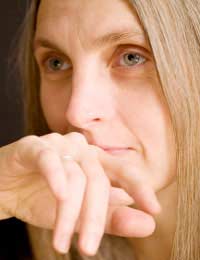 Gluten allergies occur in a large number of people yet not many people know that much about them. The allergies can have serious consequences for sufferers.
Often people assume gluten allergies are solely hereditary. They believe that if a parent has gluten allergy their child is bound to have it too. Similarly they believe if a parent does not have a gluten allergy then it is not possible for the child to have it. Both of these assumptions are wrong. While gluten allergies are hereditary this is by no means the only way a person can have the disease.
If a parent has a gluten allergy the child has more chance of having the disease. However a person can easily have the disease even if no one else in the family has it. Because of this belief though some people think gluten allergy is something that you would have from childhood. But it is in fact possible to not suffer at all from the disease until later life. The intolerance may exist but may not cause any problems until the person is much older.
How Is It Diagnosed?
Diagnosis of gluten allergy has always been quite challenging as the symptoms vary so much from patient to patient. Symptoms are also similar to other ailments, such as intestinal infection, irritable bowel syndrome, iron deficiency, chronic fatigue, and Crohn's disease. A person may have a combination of these problems, which can be aggravated by a gluten allergy. Often, patients are given many different diagnoses before the correct diagnosis is given.
What are the Symptoms?
Symptoms can include:
Vomiting
Abdominal pain
Flatulence
Bloating
Dyspepsia (an uncomfortable sensation or pain in the upper area of the stomach)
Diarrhoea (possibly the symptom that is the most major)
Fat excreted in stools (because of poor digestion)
Insomnia, fatigue and/or irritability
Emotional or behavioural problems / referral to psychiatric counselling
Condition (diabetes, epilepsy, rheumatoid arthritis, Lupus, and many, many more).
Repeated episodes of bad gas and/or foul, burning, and ropey stools
Pain, burning, or numbness in skin, joints, hands, feet, and/or muscles
Seizures
Bad teeth
Obesity or emaciation
Frequent headaches
Frequent colds
To detect a gluten allergy, physicians carry out tests to check for elevated levels of auto-antibodies in the blood. The body produces these when it detects a gluten allergen, among others. If the results of the test indicate a gluten allergy, a biopsy of the intestine will be carried out to see what damage has been caused to the intestines and to detect celiac disease.
Home allergy test kits are now more advanced but you should still always consult a doctor. If it is a late onset allergy it is important to get all the advice possible. If you are going to go for a test with your doctor or take an allergy test at home, it is important to eat a normal diet that includes foods containing gluten. If you're doctor is reluctant to give you a test it may be wise to seek a second opinion.
You might also like...