Gluten Free Lamb Dauphinoise Recipe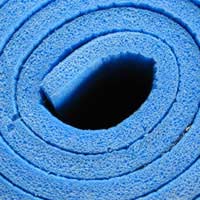 When it comes to holding dinner parties it's always nice to serve something impressive for the main course. Simple starters and classic deserts are fine but for the main event it's nice to have something extraordinary on the menu. Whether we admit it or not we'd all like our guests to go away from the dinner party thinking about how great the food was and how creative the cook was!
Some gluten allergy sufferers though believe because they have an allergy and can therefore not consume products that contain gluten they will not be able to throw the type of dinner party that will leave the friends impressed. Gluten allergy sufferers sometimes think they have to keep their dishes very simple in order to adhere to their new diet. However this is really not the case. Just because you have a gluten allergy this does not mean you cannot cook up a fabulous dinner party that will have your friends talking for weeks!
Lamb Dauphinoise is a delicious meal that is not only gluten free but also relatively easy to cook. Your friends will love this flavoursome delight and everyone can eat whether they have a gluten allergy or not!
You will need to first make the sauce for the dish and to do this you will need 500g of greek yoghurt, a handful of chopped coriander and 1 chilli.
Chop the chilli and stir into the yoghurt. Add the coriander and mix. Cover and leave in the fridge to chill.
Now it's time for the main part!
Ingredients
For the lamb dauphinoise you'll need 700g of minced lamb, 2 heaped teaspoons of chopped garlic, one onion finally chopped, two tablespoons of tomato puree, 1 large glass of red wine, 40g of butter, two celeriac and1 tablespoon of gluten free cornflour.
Method
First preheat the oven to gas mark 6. Then fry the mince on a low heat until it starts to brown. Keep stirring the mince and cook until it is completely browned with no pink bits.
Add the garlic and the chopped onion to the mince once it is brown and stir continuously for around three minutes. Next add the tomato puree and the wine and cook on a low heat for another three minutes.
Meanwhile mix the gluten free cornflour with the water and whisk. Add the cornflour mix to the mince mixture in the pan and stir. Bring the mixture to the boil and boil rapidly for a couple of minutes.
Chop the celeriac into thin slices and boil in a saucepan for about 4 minutes. Empty the lamb mixture into an ovenproof dish and cover with a layer of celeriac. Take the sauce mixture from the fridge and spread a thin layer across the celeriac. Apply another layer of celeriac and bake in the oven for 1 hour. Then lower the oven temperature to gas mark 4 and cook for a further half an hour.
Serve piping hot and let your guests add more sauce if they like.
GLUTEN FREE LIFE IS FOR SALE.
This website is for sale [more info].
You might also like...