Foods to Avoid if You Have a Gluten Allergy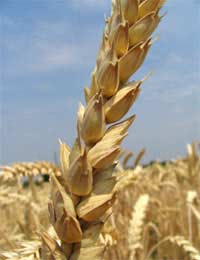 Gluten allergies can have some severe symptoms and can cause sufferers a lot of discomfort. The symptoms vary from patient to patient and can range from minor issues that cause little problems to the sufferer to serious effects that can make the sufferer very ill and in some cases can result in life threatening illness.
It is possible to suffer from a gluten allergy without realising it. Many people do not get diagnosed with the disease until later in life. You may have some of the symptoms but not be aware that they are related to a gluten allergy. This is because many of the symptoms associated with gluten allergies are similar to those associated with illnesses. The mild symptoms especially are linked to many illnesses. Headaches for example are not unique to gluten intolerance. A headache could be a sign of stress, or a virus or even a common cold. An upset stomach too could be a sign of food poisoning or a bug but it is also a sign of gluten allergy.
If you are experiencing these symptoms you should speak with your doctor and explain. He or she should send you for a test to determine whether or not it is gluten intolerance that is causing your problems. If this is the case then you will need to cut certain foods out of your diet in order to stop experiencing the unpleasant symptoms. Many foods contain gluten and until you stop consuming these you will continue to suffer.
What Foods do I Need to Cut Out?
Gluten is found in many grains such as wheat and rye. Because of this it can be found in various food and drink products. You should avoid bread and bread products. Do not eat breakfast cereals or pasta unless they are labelled as gluten free. Biscuits and cakes should be avoided. You should also be careful of some of the sauces and seasoning you use. Soy sauce and vinegar for example are not good choices, likewise mustard and mayonnaise.
Gluten may also be found in products you would not expect such as crisps and snacks. Make sure you check the label on every product you buy to make sure you are not accidentally consuming gluten.
Be careful with drinks too. Beer and whisky are off limits as they are made from grains which contain gluten.
What Foods are Ok to Eat?
Don't despair though as there are lots of foods that you can eat. Grilled or roast meat or fish is fine and vegetables and salads are good too. Rice does not contain wheat nor does corn or potatoes. You can also eat fruit and you are able to eat some breakfast cereals as long as they are listed as gluten free.
With a little education and careful planning you can still enjoy a full and healthy diet with nice treats too. It's just about learning what you can and cannot eat and with a little time you'll be an expert!
You might also like...
77y.o and diagnosed with coeliac.recently ate canned peaches andsuffered bad shakes and headaches.anyone else with similar experience?
jack
- 8-Jan-14 @ 11:28 AM