Are Gluten Allergies Hereditary?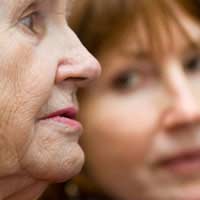 Gluten allergies are not as uncommon as you may think. In fact an allergy to gluten is quite a popular allergy. One of the reasons for this may be down to the fact gluten allergies are hereditary. This means if someone in your family has a gluten allergy there is a chance you could have it too. The possibility of you have the gluten allergy would be higher than it would be for someone with no family history of gluten allergies.
Although gluten allergies are primarily hereditary this does not mean there is no chance you can be diagnosed with one unless someone else in your family has the allergy too. It is very possible to have a gluten allergy even if there is no history of allergies in your family. If you are experiencing the type of symptoms associated with having a gluten allergy then it is worth getting tested. Visit your doctor and explain how you are feeling and ask him or her to arrange for you to have a test.
Are Gluten Allergies The Same As Coeliac Disease?
Most people believe gluten allergies and coeliac disease (sometimes spealt celiac disease) are the same thing as both involve an intolerance to gluten. However it has been said that celiac disease is the result of a gluten allergy and therefore not exactly the same thing.
What do I do if Someone in my Family has a Gluten Allergy?
If you think you may have more chance of having a gluten intolerance because someone in your family has one then you should speak to your doctor about getting tested. However there is no point worrying unnecessarily. It is possible you have not got the intolerance so don't assume you do. If you have the intolerance you will more than likely be suffering from one or more symptoms. Common symptoms include fatigue, diarrhoea and other bowel problems.
Unfortunately, despite the fact gluten allergies are more common than most people think, it can be difficult to get your doctor to agree to give you a test. We've read enough horror stories in the press about doctors who are unhelpful to their patients.
However it is vital that you receive a test so make sure you persist with your doctor. Gluten allergies can leave you feeling very uncomfortable and in some cases can become quite serious so make sure your doctor takes you seriously when you request a test.
Coeliac disease and gluten allergies cannot be cured but by knowing you have the illness and learning more about it you can live a safe and happy life. Finding out you have the disease is crucial so persist for a test and if need be switch doctors. If you have the illness in your family make sure your doctor is aware of this as it may make he or she take you more seriously.
If the test proves positive it is important not to panic. With the right education you can have full life and live healthily. It is not the end of the world and you can get through it.
You might also like...