How Will I Know if I Have a Gluten Allergy?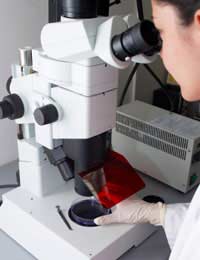 Gluten allergies are quite popular however they are often hard to detect because the symptoms they have do not automatically make people think they have a gluten intolerance. In fact many of the symptoms are extremely similar to those of other illnesses. Fatigue for example is a common side effect of may illnesses from the common cold to fevers to depression. Being aware of the symptoms to look out for though is a good place to start to discover whether or not you may have a gluten allergy.
Minor Symptoms
Gluten allergies are also known as coeliac or celiac disease has many minor symptoms that you could experience without really taking any notice of them. You may realise you have such symptoms, but you may not recognize them as symptoms of a gluten allergy. For example you may have a headache quite a lot but you may put it down to stress or overworking. You may feel bloated but could put this down to overeating or too many fizzy drinks. It is because of this that many cases of gluten allergy go undetected for many years.
Major Symptoms
If you are experiencing the major symptoms of a gluten allergy you are more likely to take notice. However you may still not see these symptoms as a definite sign of gluten intolerance. Major symptoms like suffering from depression may make you seek advice from your doctor. If you have a good doctor he or she should suggest a gluten allergy test if you are suffering one or more symptoms common with gluten intolerance.
If you are suffering from constipation or diarrhoea for a prolonged period of time or if the problem keeps coming back then this could be a sign of a gluten allergy. If this is happening and you cannot think of another reason why i.e. your diet hasn't changed dramatically then you should consult your doctor.
What To Do If You Think You Have A Gluten Allergy
If you are aware of your symptoms and suspect they may have something to do with a gluten intolerance then you should speak to your doctor immediately. Your doctor will be able to organise a gluten test. This test involves a blood test which will be able to determine whether there is a gluten intolerance. If it proves positive you may have to have more tests on top of this to determine what if any damage has been done.
Keep Eating Gluten
Before a gluten allergy has been diagnosed it is important to continue eating gluten products as you normally would. Gluten is found in wheat, rye and barley. These ingredients are found in bread and cereal products amongst others. Until you have a definite diagnosis continue to consume these products as usual. However make sure your doctor is organising a test and do not let him refuse to do so without good reason. It is important to diagnose the illness as early as possible so you can learn how to adjust your diet and lifestyle.
You might also like...