About Our Site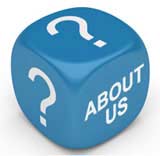 GlutenFreeLife was formed to offer a unique reference point on advice and support on gluten allergy and gluten intolerance.
Everyone wants to be healthy. A good diet and exercise helps us not only look better but feel better too. However having a healthy, balanced diet is not always easy, especially if you have a food allergy.
Food allergies are extremely common, affecting a huge number of the population. They make cooking meals, popping to the store for a snack and eating out very tricky! But that needn't be the case. With a little help and know how gluten-free cooking can become second nature.
Gluten Free Life is on hand to help you work out what foods you can have and what you can't, complete with delicious recipes for lunches and dinners and tasty snacks. There's also advice on how to maintain a healthy lifestyle, despite your allergy. What's more if you have any questions or queries about your allergy then you can email us and one of our experts will post a response as soon as possible.
Living with an allergy needn't be difficult - consider Gluten Free Life your one-stop-shop for a happier, healthier gluten-free lifestyle!

Related Articles in the 'Site Information' Category...